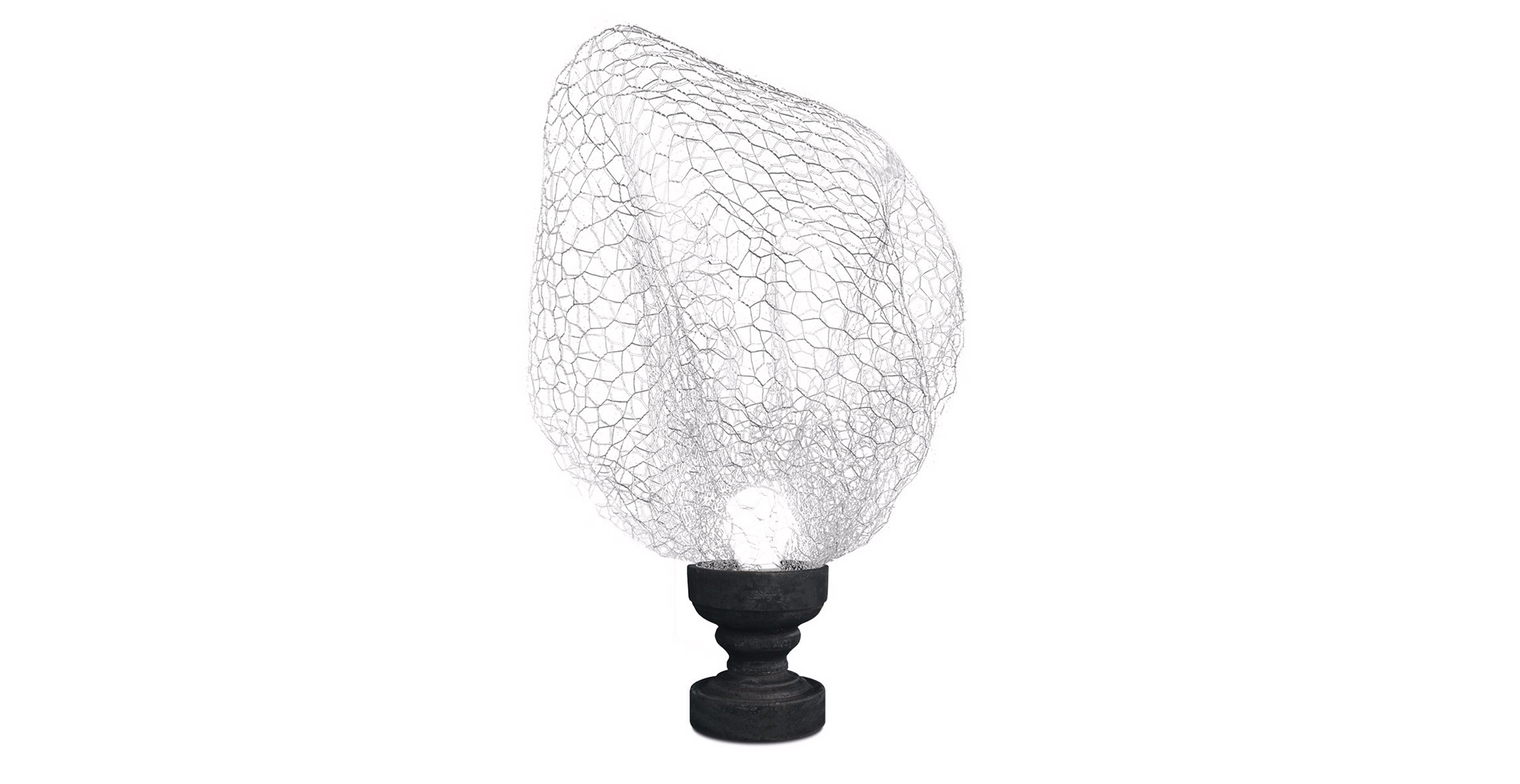 Name: le cinque |
Typology: lamps |
Material: wire mesh – wood |
Client: eetico
Le Cinque collection introduces a new solution for the lamp object: the combination of wire mesh and solid beech wood. The wire mesh is that commonly used for the fence of chicken coops. Every single piece is unique because the wire mesh is molded by hand. The form can also be changed later, allowing a total personalization to owner's liking.
The beech stand is finished by Japanese technique of shou sugi ban which consists in the burn – charring of the wood surface.
La Cinque is the result of collaboration with "officina Saccardi", a company operating in the lighting accessories industry for more than forty years.
This original lamp is made entirely in Italy and assembled exclusively with local resources from the made in Tuscany district.
The name of the collection, Le Cinque, refers to the hour of the morning when the cock starts singing.